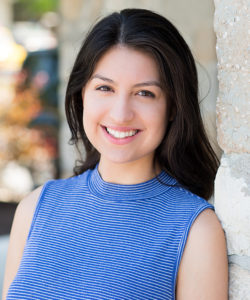 Elise – Hygienist
Elise has been working in the dental industry for over 5 years and has been with our practice since 2016. Her love of helping people with their health concerns led her to pursue her education as a Dental Hygienist at Johnson County Community College. She provides patients with routine dental cleanings, specialized treatments for issues like gingivitis and periodontal issues, as well as providing educational support and resources for at-home care.
Outside of work, Elise is a creative problem-solver — natural traits needed for both her acting pursuits and the time that she serves assisting at her local church. She and her wonderful husband Tommy also love to travel.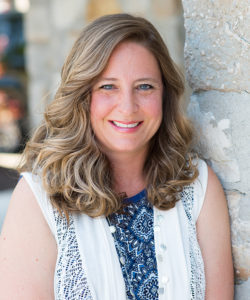 Carey – Front Desk
Carey has been working in the dental industry since 1992. She's always had an interest in dentistry and helping people to achieve their perfect smile. She sees it as an art, and loves being able to work in a practice where she can apply her skills in a wide array of ways in order to meet the patient's individual oral health needs.
Outside of work, Carey is a cake artist with her own business, Sprinkled with Sugar. She's been able to travel with this business, has appeared in magazines, and has a Guinness World Record in the mix. Despite all this, family time is her biggest priority as she loves spending time with her family and her girls. She also finds time to volunteer with Icing Smiles and Honor Flights.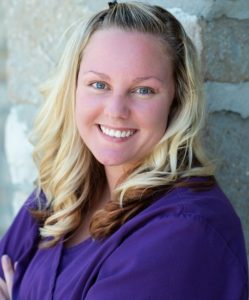 Tori – Dental Assistant
Victoria (Tori) graduated from Salina Area Technical College back in 2013 and has been working in the dental industry ever since. As a dental assistant, she assists Dr. Meyer with nearly every procedure. She's also in charge of ordering supplies and helping out in other areas of the office like sterilization, scheduling, or running to answer the phones. She loves helping our patients feel more comfortable during treatment. She also loves bringing smiles to people's faces.
Outside of work, Tori helps to teach dance, and also loves riding bikes and being outdoors with her sister, brother-in law, and her one year-old nephew.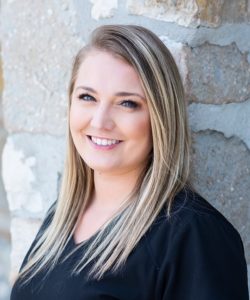 Kailey – Hygienist
Kailey attended the Fortis Institute in Birmingham, AL after attending the University of Alabama. As a hygienist, it's her job to perform cleanings based on each patient's individual needs, while also educating patients on oral health and making healthy decisions. She loves being able to help people and getting to form close relationships with the patients. She also loves that the staff of the practice always goes above and beyond the standards to build a foundation of comfort, dependability, and expert care.
Outside of work, Kailey loves hiking, traveling, reading, and restoring old furniture. But her favorite thing to do is spend time with her two beautiful dogs, a pitbull and a beagle boxer.